AUTHENTIC DRIVING LESSON REVIEW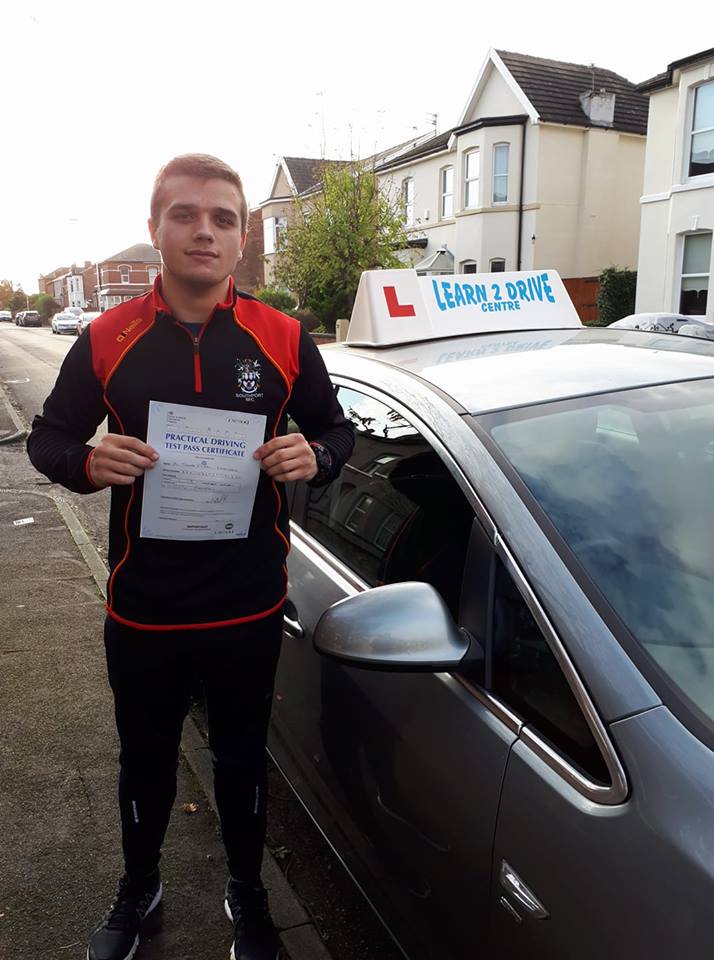 What is the MOST important criteria when choosing your driving instructor/school?
Choosing someone with the correct knowledge and efficiency
What other factors were important to you?
Flexability of lessons to fit in with shift, someone patient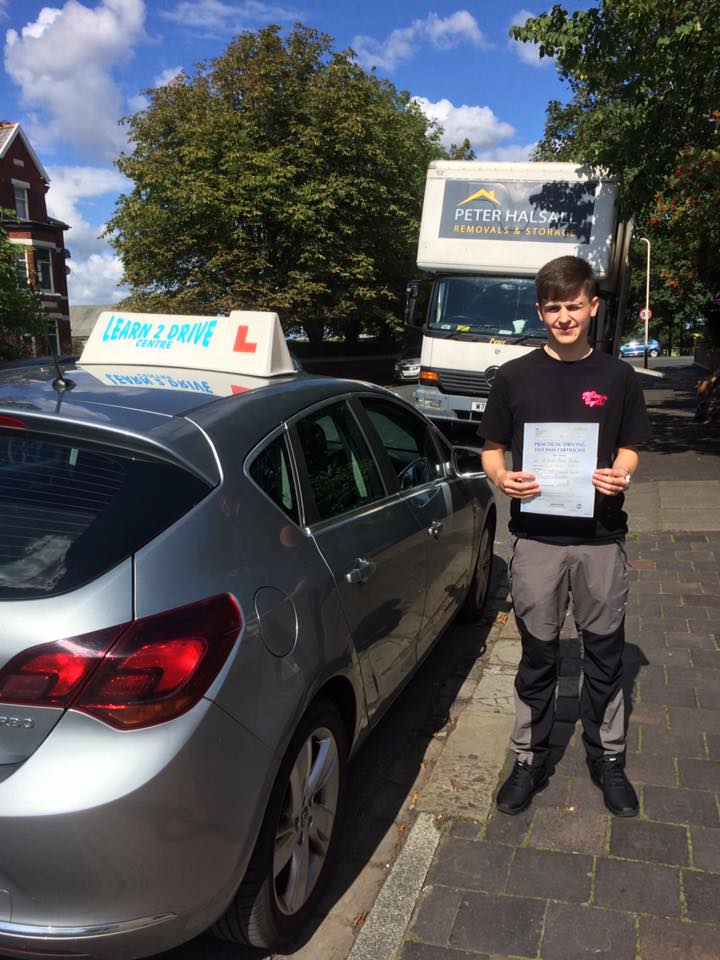 What is the MOST important criteria when choosing your driving instructor/school?
Reliability
What other factors were important to you?
Cost, recommendation
Daniel Robinson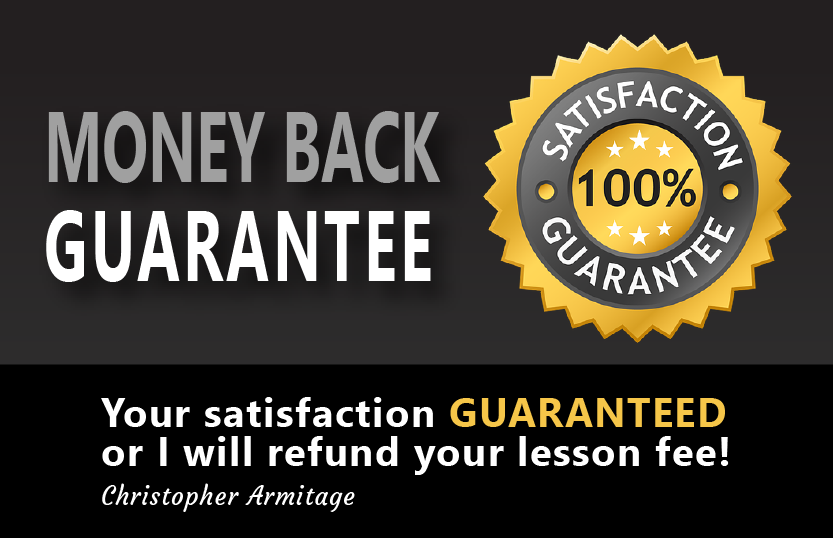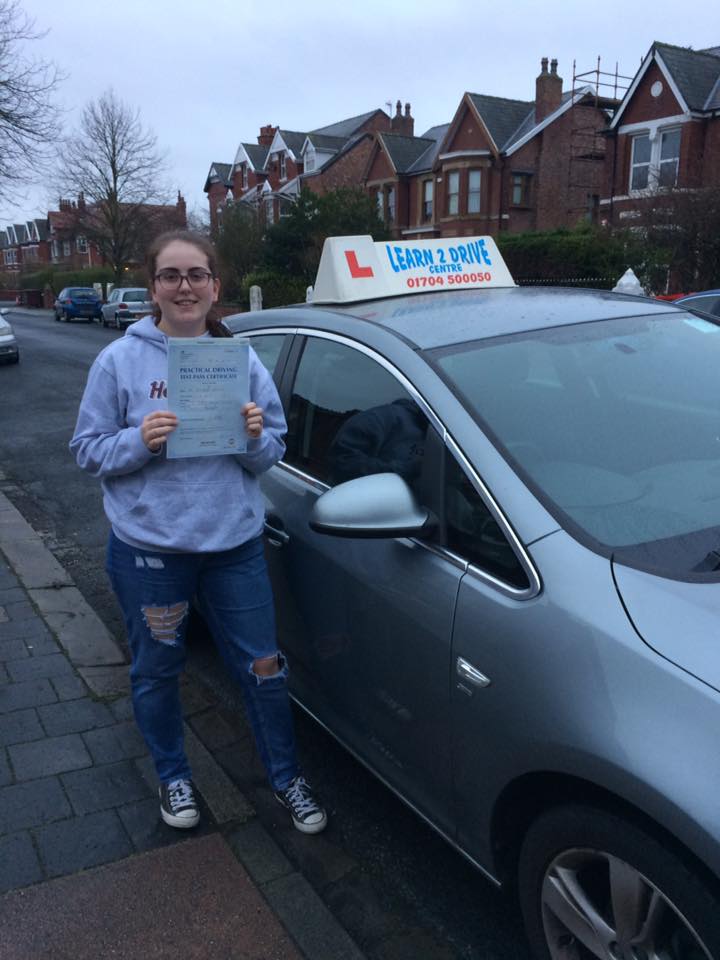 What is the MOST important criteria when choosing your driving instructor/school?
Reputation as a driving instructor
What other factors were important to you?
Cost
Would you recommend Learn 2 drive?
Yes, the lessons were useful and I felt comfortable and safe with my instructor
Erin Robinson
WE COVER THE FOLLOWING AREAS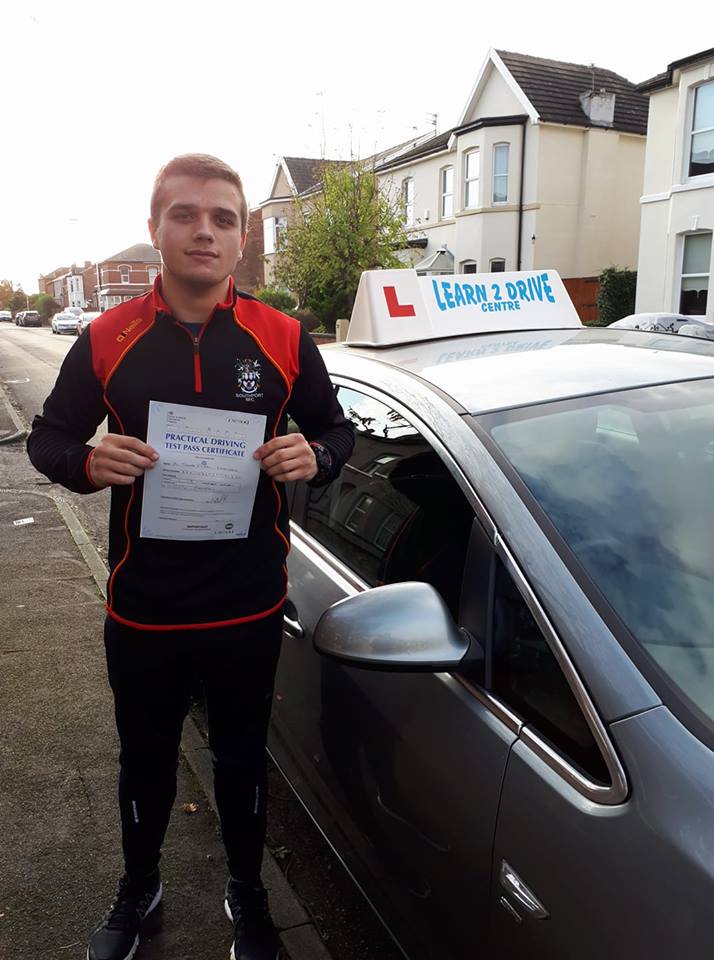 How did you find yourinstructor's  teaching  methoda?

Efficient, easy teaching manner ,made learning easier
How did learning to drive compare to what you expected?

Was quicker and easier than I thought with the right instructor
Would you recommend Learn 2 Drive Centre to others, and if so why?

Yes, for above reasons and good value for money
Tom Smallwood

LEARN 2 DRIVE CENTRE
Has been established in Southport for over 30 years
Learn 2 Drive Centre have helped thousands of people to pass their Driving Test and become safe and responsible drivers.
Chris Armitage ( owner operator) has achieved the highest Grade A
as a D.V.S.A (Driving Vehicle Standards Agency ) Approved Driving Instructor and worked for the last 30 yrs as a Driving Instructor in Southport and surrounding areas not only teaching people to pass their Learner Test but qualified drivers to become Driving Instructors and some going on to become Driving Examiners.
We have a wealth of experience teaching drivers of mixed abilities and with a friendly, calm and structured approach have achieved  an excellent first time pass rate and welcome you to give us a try.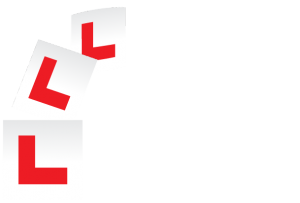 Learn 2 Drive Centre offer driving lessons in Southport and have built a solid reputation for customer success.
Our local Driving Instructors operating in the Southport area have all been CRB checked for your safety. The driving tuition we offer is client centred, that means we don't simply tell you what you are going to do but discuss with you a plan of action that you are comfortable with. A good example of this would be: We might suggest that it's time to tackle the subject of town centre traffic but you may not feel ready and prefer to practice a previously taught lesson or an alternative new subject first, so that's what we would do.
One of our biggest challenges when attracting new students that are learning to drive is that many believe that all driving instructors are the same and I can assure you this is definitely not the case. Why do driving lesson prices in Southport vary so much when you can pay as low as £9.99 right up to £30.00 plus?
There are different grades and standards of driving instructors, some instructors take no further development training from the day they qualify where others are continually taking courses and training to keep at the forefront of modern teaching and coaching.
Does this matter to you? YES, because it will reflect on the value you receive from your lessons. The popular and very true saying is: "Beware the hidden cost of cheap". A well-trained instructor offering driving lessons in Southport will enable you to learn much faster and not only get you to your practical driving test much sooner but save you a fortune on the way.
Driving Schools that charge a higher lesson rate are very confident in the quality of customer service and tuition they provide, where other instructors may charge a very low lesson rate because they lack recent training and confidence in the service they offer. The question to ask, is why would any driving instructor undersell themselves and offer the cheapest driving lessons in Southport?
I mentioned above that Learn 2 Drive Centre have been able to build a very reputable reputation for driving lessons Southport by providing customer centred lessons with a strong mission statement of customer success. We rely enormously on recommendations to keep busy and are extremely grateful to our customers for the customer reviews they provide. Talk is cheap and we now live in a customer review society where it is so easy to gain an independent view of a Driving School before deciding who to trust with your tuition.
I would like to wish you every success in your quest to obtain your full driving licence whether you choose Learn2Drive Centre as your training provider or one of our competitors.
Regards
Chris Armitage – DVSA Qualified Driving Instructor